Book an Appointment at Richmond Family Chiropractic
In order to ensure public health and safety, we are following the PHO and CMTBC guidelines in the clinic. A detailed outline of our new clinic protocols will be emailed along with your booking confirmation.
As of May 9th rates for massage will be:
$125/60 min massage
$105/45 min massage
As of April 1st, 2022, Dr. Romi Fung, ND has left his practice at the Richmond Family Chiropractic.
For the current patients of Dr. Romi Fung, ND:
An email was sent inquiring you about your interest in staying as a current patient of Dr. Fung's. Once things are finalized, Dr. Fung will be sending an email to current patients.
For those that are in need of current care, Dr. Rachel Lam, ND is happy to fill in for follow-ups and can be reached at drrachellam@gmail.com. Dr. Lam can also continue your Bowen Therapy treatments in the meantime.
Dr. Fung will be out of the province from April 5th to April 19th. He will have limited access to his emails during this time.
It is anticipated that Dr. Fung will be resuming his practice in his new location by May or June 1st, 2022.
For new/prospective patients of Dr. Romi Fung, ND: - If you are wanting to seek care from Dr. Fung and are willing to wait till his return, please reach out to Dr. Fung at Contact@DrRomiFungND.com. Dr. Fung will inform all patients once the location and time are finalized. - If you are in urgent need of naturopathic care, please contact Dr. Lam at drrachellam@gmail.com for consultations. - If you are in need of emergent care, please refer to your nearest ER.
Welcome to our online booking site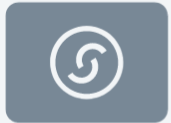 Gift Card
Give the gift of health to someone you care about.
Did you know that you can now purchase a gift card to our clinic from your online account?
First sign in or sign up to our clinic to purchase a gift card
Select a treatment from the list on the left
to view available appointment times